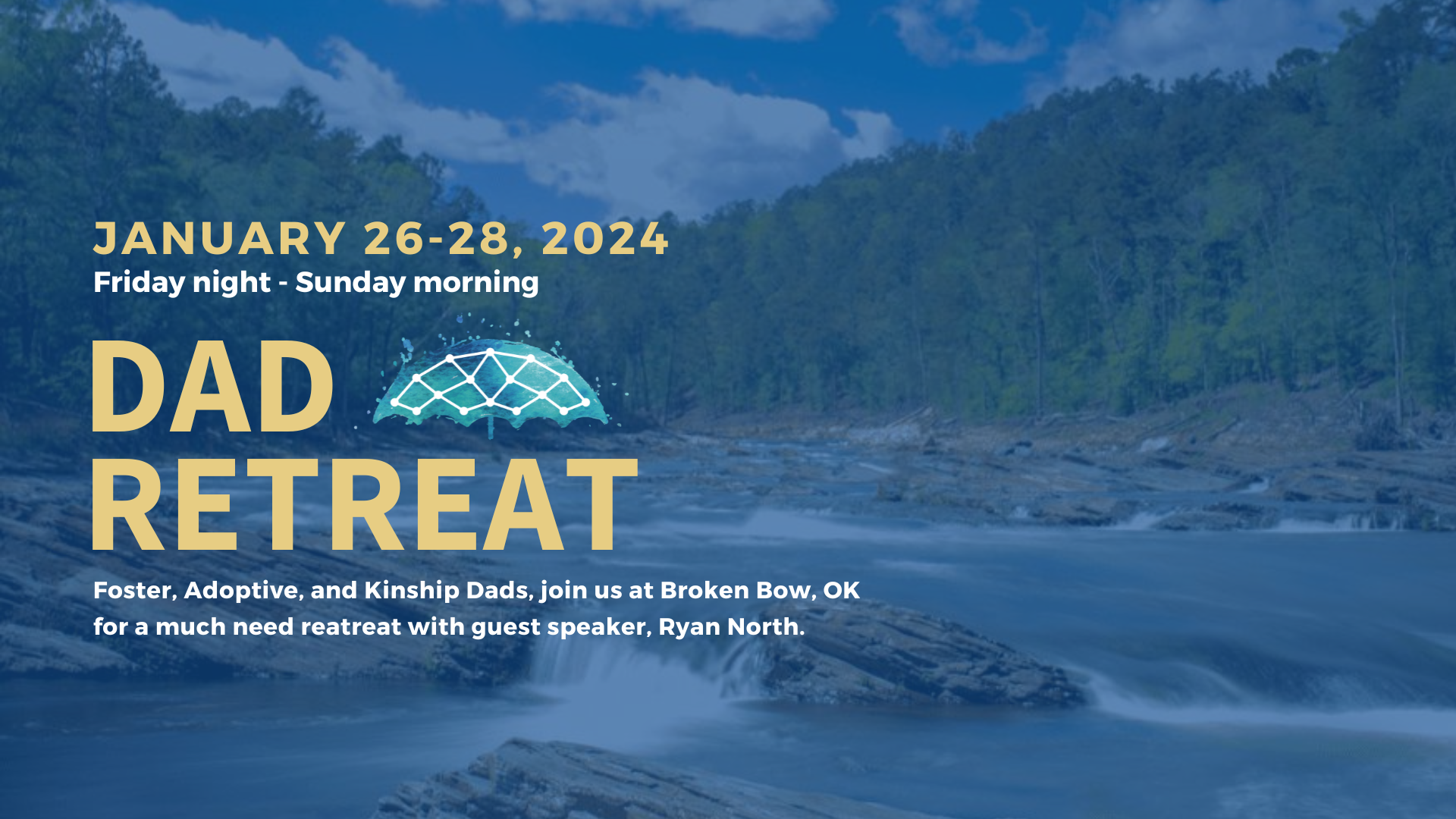 The Fostering Collective and For the Sake of One are partnering together to host a Dads Connect Retreat January 26th-28th for foster, adoptive and kinship dads.
We have reserved a cabin in Broken Bow, OK.  This 7 bedroom and 8 bathroom cabin will hold 26 guest, however, you will have to share rooms.    Please specify who you would like to room with at the time of registration.  Price includes linens, food, training, and some of the fun expenses. We will grill and cook several meals so please be prepared to be assigned to one of those teams as we get closer to the retreat.
Our guest speaker for the weekend is Ryan North.   Ryan is a foster/adoptive dad, the co-founder of One Big Happy Home, a parent coach and has spent years speaking all over the country about the importance of helping children feel safe, welcomed and loved.   We are very excited to have Ryan as our guest speaker.  Side note- His wife Kayla is going to be the guest speaker at the Moms Retreat.
Register Here!