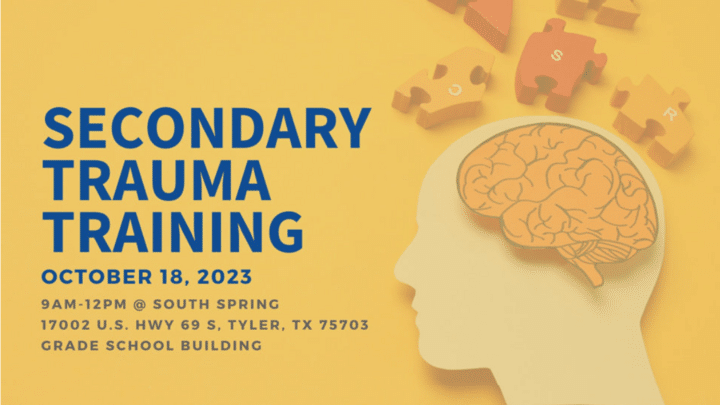 A key part of becoming trauma informed is self care and understanding secondary trauma.  It occurs when an individual is exposed indirectly to trauma.  We invite foster/adoptive/kinship families, caseworkers, church staff, counselors and therapists to join us as Chris Legg takes us through a deep dive into learning about compassion fatigue, blocked care and secondary trauma.  We hope you will take away skills to overcome and work through these hardships that come with ministering and loving on families.
Chris Legg is the lead pastor at South Spring Baptist church and the lead licensed professional counselor at Alethia  Counseling.  Visit https://southspring.org/about/staff/chris-legg/ to learn more abut Chris and all the wonderful ways he shepherds within our community.
Need counselor approved CEUs?
Pay an additional $20 to receive those.
Register Here!