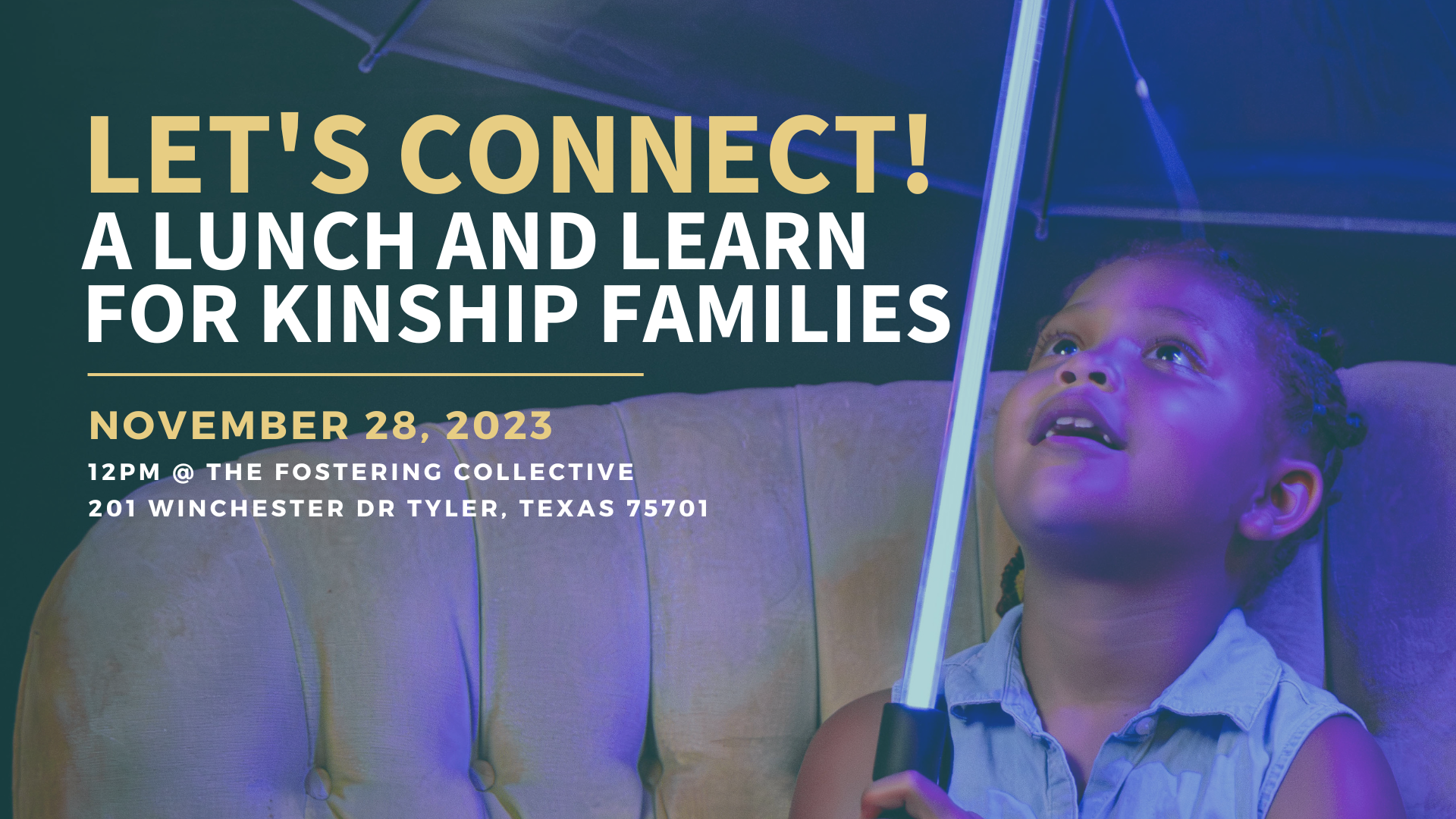 Communication…How many conflicts could be avoided or at least down-graded if the hearer received the message as the giver intended? How does the tone, volume and cadence of my voice affect reception? What about non-verbal messages? Countless opportunities for misunderstanding exist in every conversation so how can we clearly communicate with the children we care for? Their parents? Caseworkers? Each other?
Tuesday, November 28th, come join us for lunch as we share strategies to help build effective communication skills that we can practice and model for our children to alleviate some stress in our homes. Bring your tips as well!
Let's Connect is our monthly lunch and learn support group specifically for kinship families.  Kinship Care is when a relative or family friend is a caregiver to a child. Invite a friend and join us.
Register Here!