The Fostering Collective exists to recruit and shepherd Christ-centered families in East Texas to bring hope to children in foster care.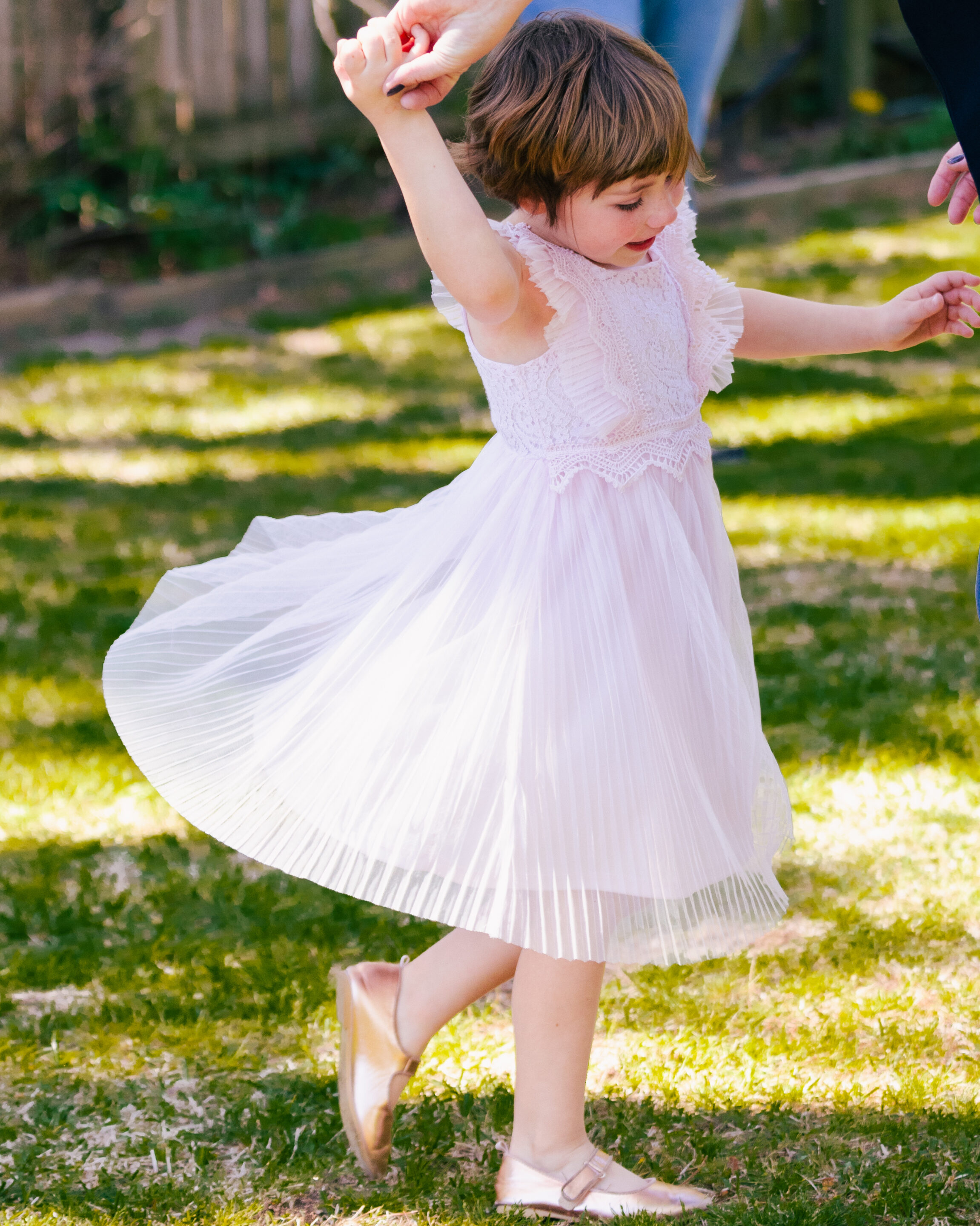 We help you find your path, show you the way, and equip you with the resources you'll need to make a difference.
The Fostering Collective was started with one goal in mind, helping you change the lives of children in need. Our staff and board, foster and adoptive families ourselves, struggled with the complexity of the system when trying to get started. We faced some of the same questions you do:
"Do I have what it takes to foster or adopt?"
"Where can I find car seats or a therapist or anything else that will work for my kids?"
"I don't know where to even start."
"What if I need a break?"
"Who can I talk to for help or counseling?"
The list seemed endless. However, through networking with fellow foster families, agencies, and professionals, we've developed a collective and wealth of knowledge and resources – all of which we want to use to help others like you looking to make a difference in the lives of children from hard places.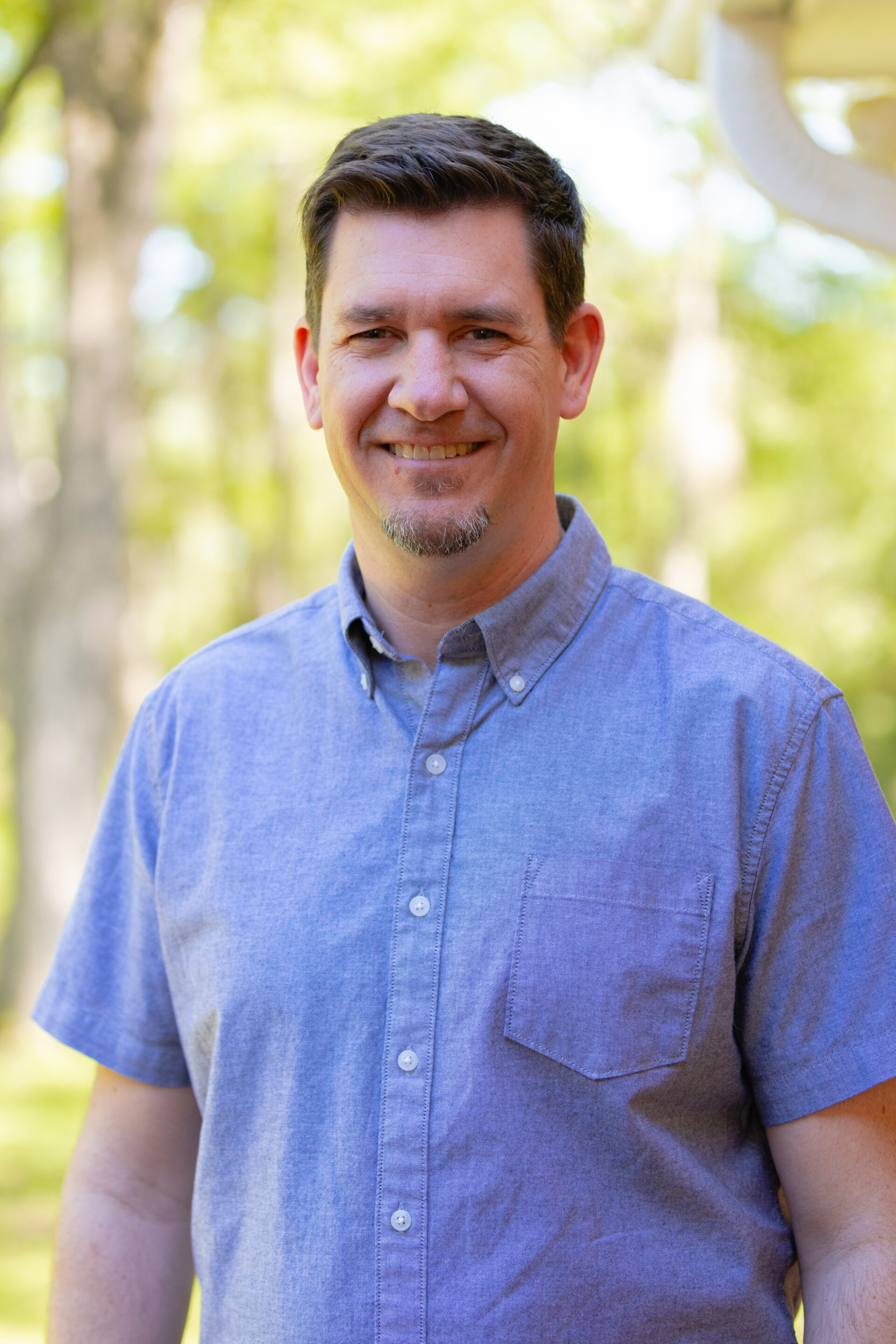 Justin Hayes
Executive Director
Justin and Christie Hayes' foster and adoption journey actually began with global orphan care. While serving for 8 years with a ministry in East Africa they saw the selfless ways that African believers were caring for orphans in their own communities by inviting them into their humble homes. They knew God wanted to use them as well, so they adopted two children out of foster care. Now with six children, they see foster care as a wonderful ministry their whole family can share while walking along the journey with other families.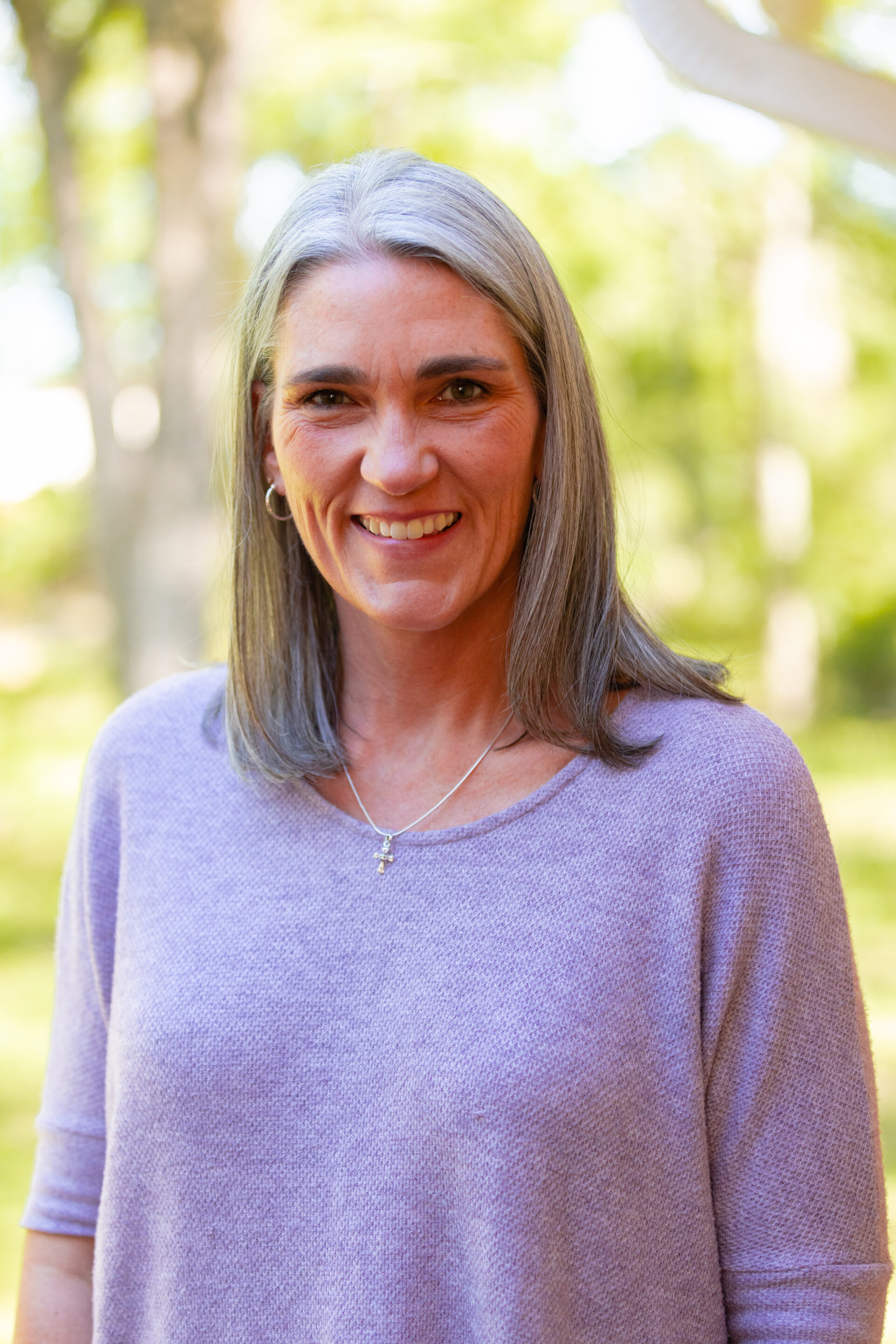 Tiffany Davault
Family Resource Specialist
Tiffany and David are the parents of two wonderful young adults who have each added to the family through marriage. Tiffany holds a Master's Degree in Social Work and is a TBRI® (Trust Based Relational Intervention) Practitioner. Together, David and Tiffany have over 25 years of experience in the world of foster care and desire to support foster and adoptive parents who are providing healing spaces for children from hard places.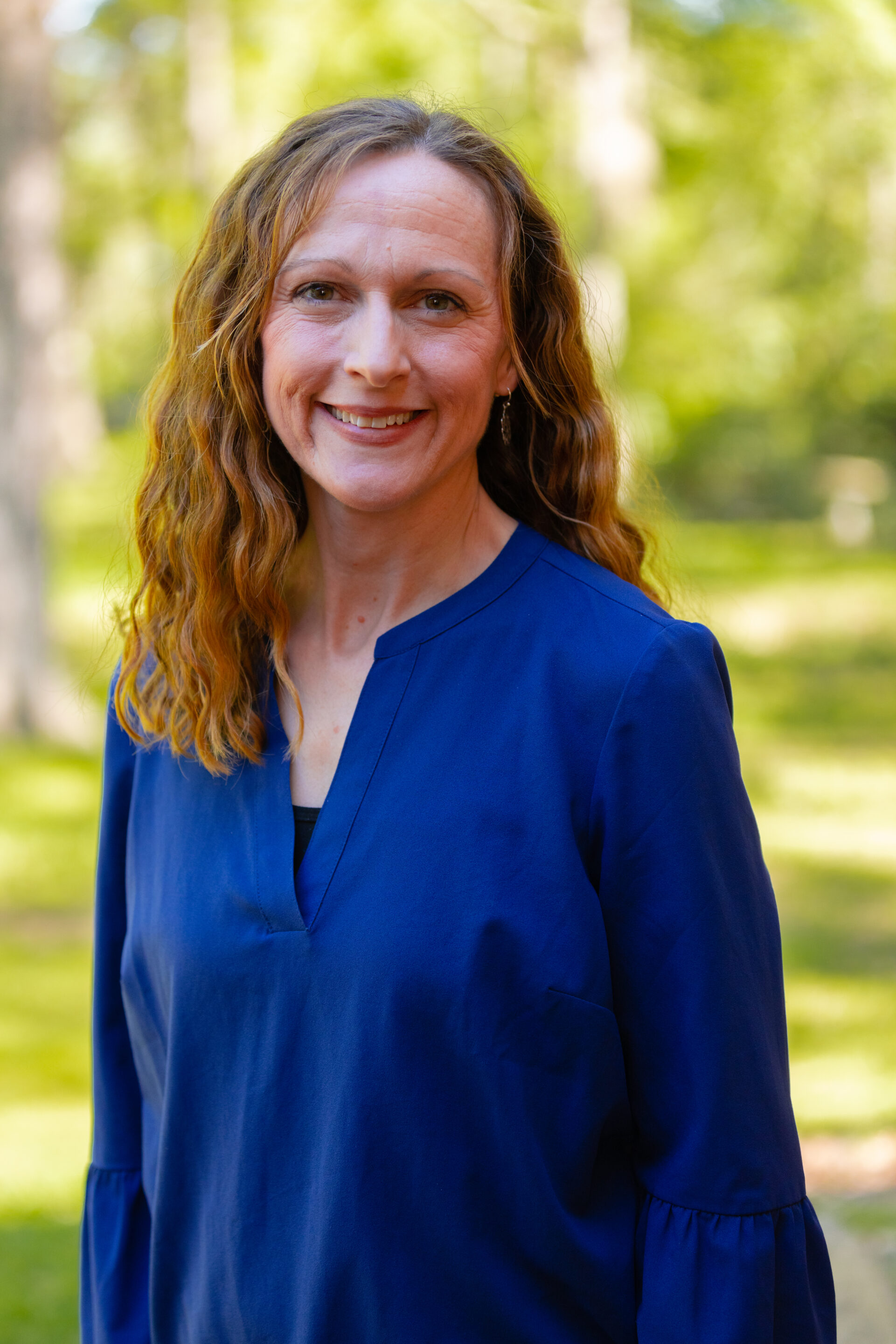 Amanda Black
Recruitment Coordinator
Tony and Amanda Black, parents to six children (three adult and three school-age), desire to love and serve God in whatever setting He places them.  Throughout their marriage, the setting has often included caring for orphans and other children removed from their biological families. The Black's have fostered for 9 years and have adopted two children from foster care.  Additionally, Tony coordinates a non-profit ministry, Pure Religion, which began serving orphans internationally and has expanded to include meeting the tangible needs of children in East Texas who have been removed from their biological parents and home and are in need of a new bed and bedding. Amanda's role at The Fostering Collective is to help guide couples and individuals who are feeling called to foster or adopt into taking those first steps to begin the licensing process. She enjoys sharing her experiences—the blessings and challenges—with others in order to help ease the uncertainty and anxiety that often surrounds foster care so that families can keep their focus and trust in Jesus as He leads them through the journey.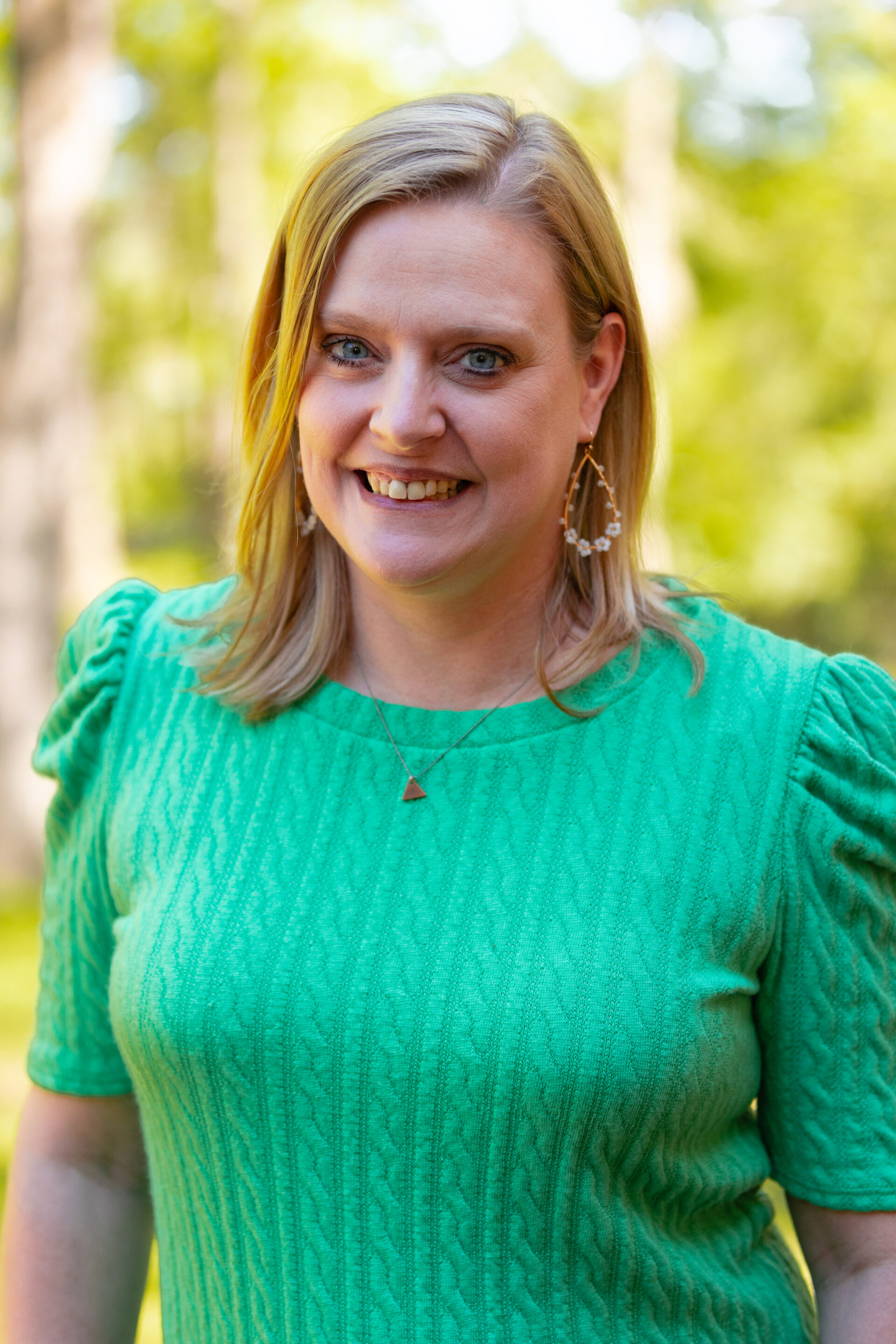 Christi Sowell
Program Director
She and her husband Jeff have five children, four who came home through the process of adoption through foster care.   Christi is passionate about navigating the path of finding the best resources for each one of her children and, in the process, has found a love for helping other families get the Christ-centered training and resources they need to help their children thrive.  God uses the challenges Christi faces to minister to families who love children from hard places.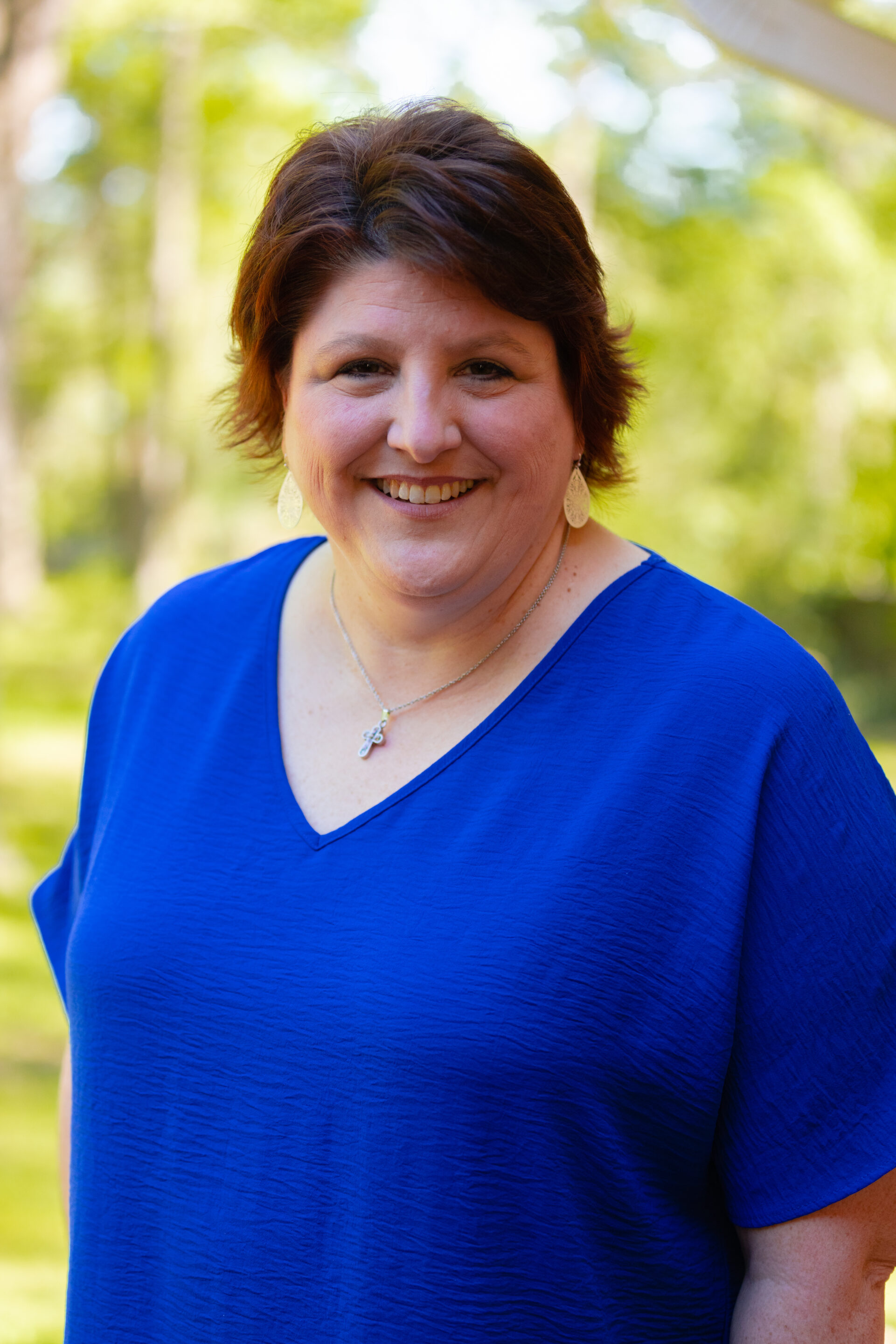 Laura Miller
Ministry Coordinator
Paul and Laura have two grown children who came to them through adoption,
and a sweet daughter-in-love.  They have had many opportunities to minister
to others through their adoption stories and have a heart for children.
Laura loves to see how God uses His people to love on those most vulnerable.
They are members of South Spring Baptist Church where they serve in the
Children's ministry and teach Families Count, a class for parents working to
reunify their families.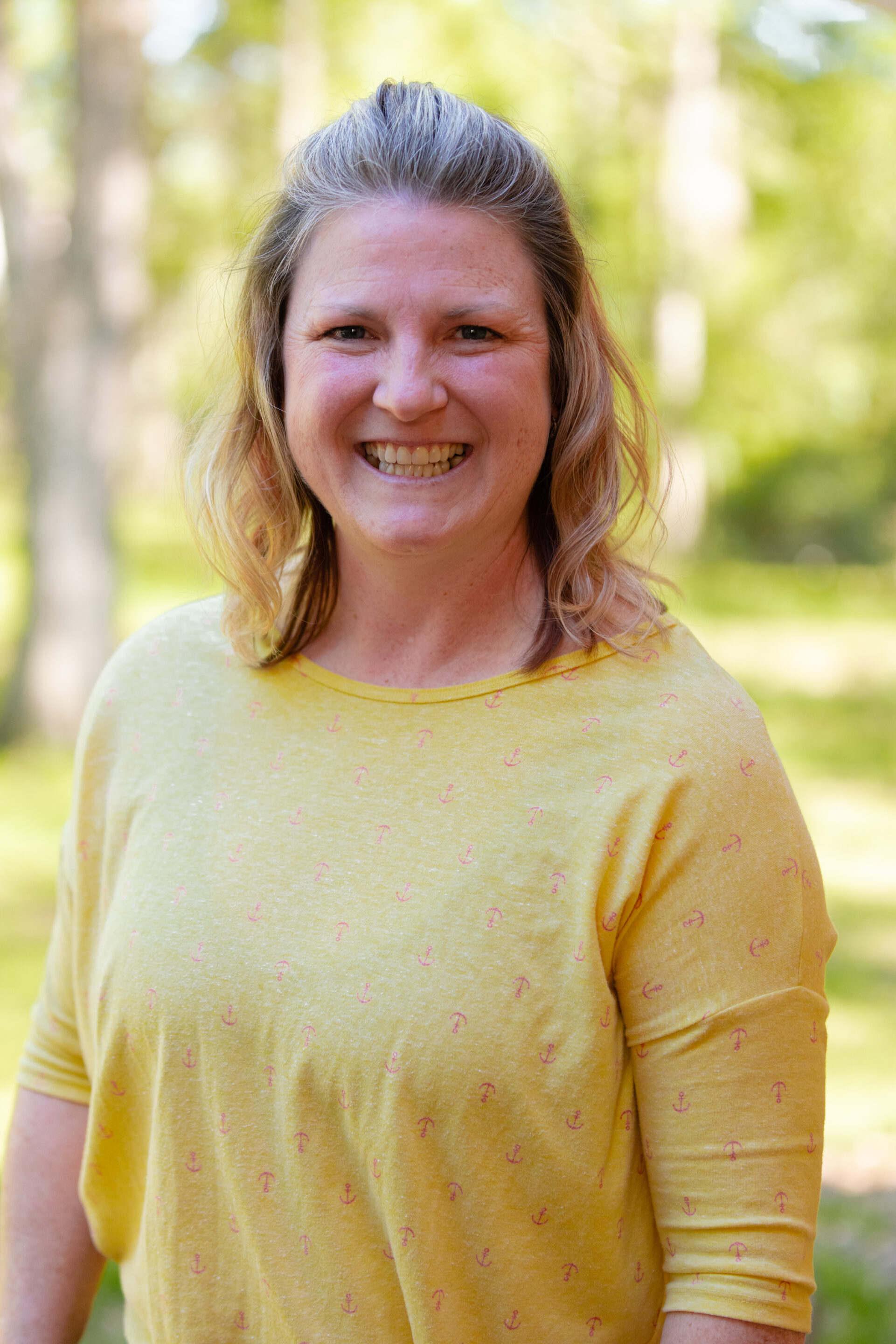 Pamela Bassham
Receptionist
Pamela and Shawn have 2 adult sons. One is a children's pastor at Whitehouse First Assembly where the family attends and the other is high-functioning, special needs. Pamela has always had a love for young children and has worked with them at daycares, schools, and at church. She has an Associates degree in Child Development and is excited to see how God uses her in the foster care community.
Royce "Bubba" Squiers - President
Bubba has a heart for underprivileged children that has taken him all over the world through his church and other ministries. He and his wife Christy have one daughter and have walked alongside several ministries that are taking care of vulnerable children.
Gillian Sheridan - Secretary
James and Gillian are adoptive parents to two beautiful girls. Gillian has been a voice for foster children in East Texas for many years and uses her many connections to continue to help bring awareness to the needs of children in foster care
Chris Legg
Chris and Ginger Legg have 5 great kids, including 2 who have been adopted through the foster system.. Chris serves as the Lead Pastor at South Spring Baptist Church and is the owner/operator of Alethia Family Counseling Center. They are passionate about the discipling of the next generation of Christian ministers, sharing the Truth of the Gospel and helping people find the freedom that comes in that Truth.
Megan Taylor
Megan, along with her husband Jacob, have been babysitters through the Fostering Collective for two years. She has the desire to not only come alongside families in a practical way but also to help get the word out about the need for respite care for foster families. Megan serves at Grace Community Church as the Women's Ministry Coordinator at the University Boulevard campus. 
Alan Pigg
Alan and Melanie Pigg are parents twice through the blessing of adoption – first Madeline in 2010 and then Austin in 2013. Alan and Melanie moved to Tyler in 1999 where Alan has served the community as an attorney helping injured people with their workers' compensation and social security disability claims. Alan and Melanie continue to be active advocates for foster care and adoption through both their adoption agency and The Fostering Collective. The Piggs are members of South Spring Baptist Church where Alan serves as a deacon.
Traci Wagner
Traci, her husband Sammy, and their two children have lived in Whitehouse since 2009. Traci brings many years of experience and a wealth of knowledge to our ministry as a counselor and a program administrator for one of the child placing agencies. Her professional perspective helps to assist families as they navigate the system, find resources and gain opportunities to love families well.
Rocky Gill - President Elect
Rocky and Carrie are adoptive parents who have always had a heart for the children of East Texas. Rocky has helped start and support many local ministries for orphans and foster children in our area. He is also a franchise owner of Express Employment Professionals.
Brett Cavett - Treasurer
Brett and his wife, Linda, have two adult children and one grandchild. Brett retired from working at Green Acres Baptist Church where he served as Stewardship Director. As an adoptive father, Brett believes in the value of adoption, which is a spiritual truth for all believers in Jesus. He desires to help families to be able to foster and adopt children that need godly families.
Kevin East
Kevin and Stephanie East are foster and adoptive parents. Kevin is also the President of The Mentoring Alliance where he helps hundreds of children thrive through mentoring relationships.
Paula Brookshire
Mark and Paula Brookshire's heart for orphans led to them working in and welcoming a child from Ethiopia into their home through adoption. Paula has a passion for children in foster care and helping to meet their physical needs to lead them to hearing how their spiritual needs can be met through the Gospel.
Dawson Barksdale
Dawson and Kali Barksdale are the proud parents of three princesses. Dawson has the honor of serving Gleaux Car Wash in a leadership role as the Founder and Owner. Dawson believes the best way to show Jesus to others is by taking care of orphans, which his role allows him to do at a larger scale by serving the Fostering Collective. He is an experienced entrepreneur who believes his life mission is to help others reach their fullest potential and pursue their dreams well. When people are equipped to pursue their dreams and encouraged to do so, the world becomes better as a result. 
Carrie DeHart
Carrie DeHart is a kinship mom raising her nephew and ensuring he has stability during uncertain family circumstances. Carrie spent time in foster care as a teen and has a powerful story of how the Lord has used her hardships to bring her full circle. She fully relies on the Holy Spirit to guide her decisions and is dedicated to helping, not just her family, but other families in similar situations.
If you have any need as a foster family, wrap-around family, aiding organization, you'll find everything you need with The Fostering Collective.
We believe the Scriptures of the Old and New Testaments to be the Word of God which never fails. It is our guide and final authority in all matters in which it speaks. (Matthew 5:17-18, Galatians 3:17-24, 2 Timothy 3:16, 2 Peter 1:20, Hebrews 4:12)
We believe in one God, eternally existing in three persons: Father, Son, and Holy Spirit. (Deuteronomy 6:4, Galatians 3:20, Matthew 28:19, Philippians 3:3, 1 Peter 1:1-3, Acts 13:2)
We affirm the virgin birth of Christ, (who, though fully God, lived as fully man) His death on the cross, that He was bodily resurrected and that He will come again. (Isaiah 7:14, Luke 1:27-35, John 8:58, Hebrews 2:17, 1 Corinthians 15:3-6, 12-21, Acts 1:11, John 14:1-3)
We believe that The Church is a part of the Body of Christ on Earth and Jesus Christ is the Head of the Church. We seek to support, encourage and honor His Church. (1 Corinthians 12:12-30, Ephesians 4:1-16)
We utterly depend on the atoning sacrifice of Jesus Christ in order that we can have a right relationship with God. (Romans 5:12-19, Galatians 1:3-6, 1 Peter 2:21-24, Hebrews 10:10-12)
We believe that anyone can be saved – adopted as a child of God – by grace through faith in Jesus Christ. This is a gift of God, not of works. (Rom 8:15-17, 1 John 1:12, Rom 10:9-10, Eph 2:8-9)
We believe that all human life is precious; that all humans are treasure to God. We affirm that God designed and defined marriage as the lifelong covenant relationship between one man and one woman. (Gen 1:27, Gen 9:6, Psalm 139:1-24, Matt 18:5, Gen 2:18-24, Matt 19:4-6, Eph 5:21-33, Heb 13:3-7)
We are committed to ministering to a lost and hurting world and to partnering with other ministries to accomplish this. (Matthew 28:18-20, Matthew 25:31-40, Luke 19:11-27, 2 Corinthians 5:20)
This statement of faith does not exhaust the extent of our beliefs at The Fostering Collective. The Holy Bible is the foundational authority for all beliefs and practices. Our board of directors are the final interpretive authority for The Fostering Collective for meaning and application.
With all the different options, agencies, policies, training, background checks, and lack of resources, concerned individuals looking to help often need someone to help guide them.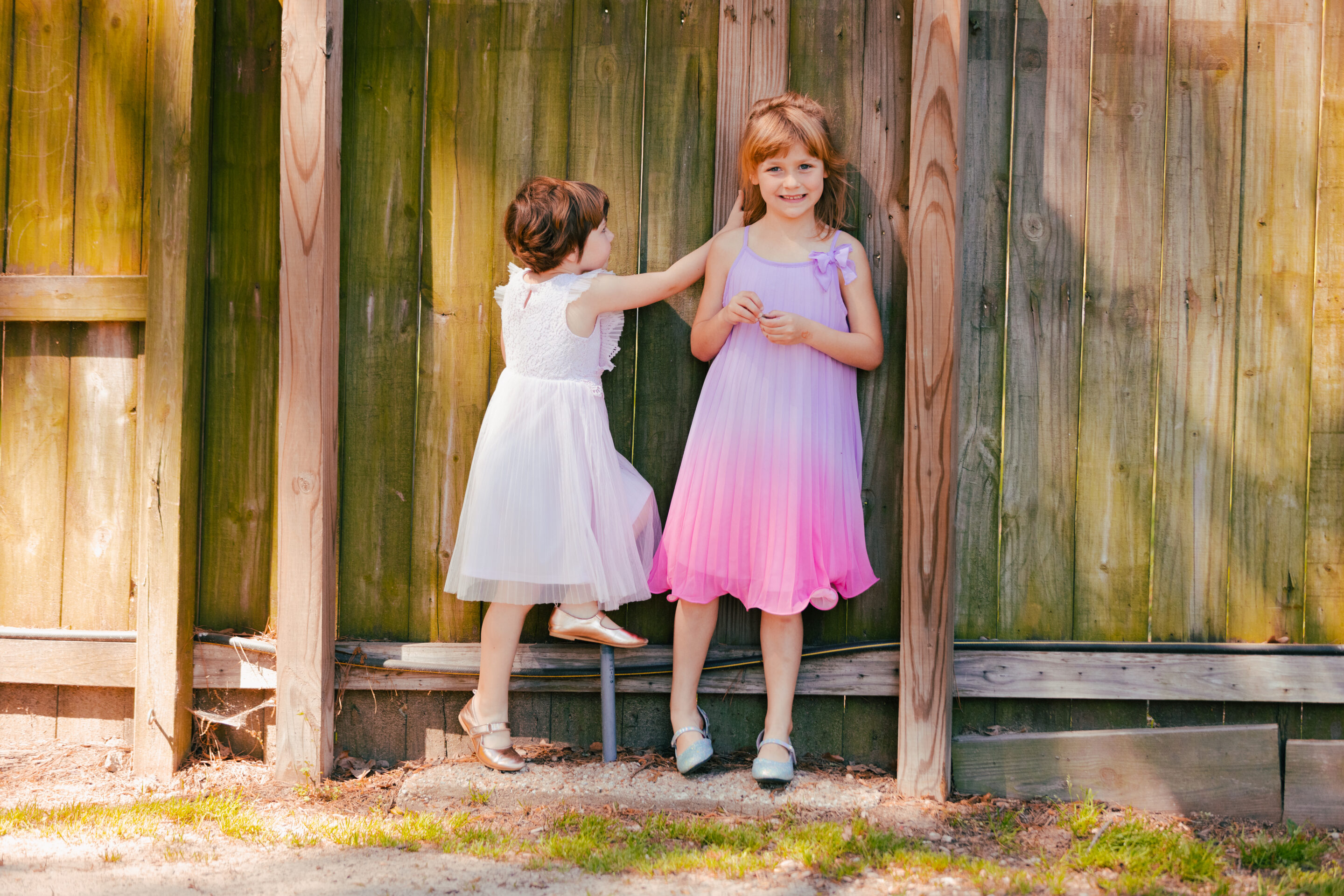 We know that God has called us to care for all His children, and when a child is without a family we need to step in and be that family for a child. So, we've made it our mission to build healthy, thriving, Christ-centered foster families with the support system and resources in place to ensure you make the biggest impact you possibly can.
Psalm 121
The Lord himself watches over you!
The Lord stands beside you as your protective shade.
The sun will not harm you by day, nor the moon at night.
The Lord keeps you from all harm and watches over your life.
The Lord keeps watch over you as you come and go, both now and forever.
We help those looking to impact the lives of children from hard places these 3 ways:
We help families interested in becoming a foster or adoptive family get started.
We help active foster/adoptive families find the resources they need (i.e. support groups, community with other families, doctors, counseling, therapy, etc…)
We help churches, agencies, and other organizations impact children by connecting their resources to those in need.